Knowing where you can sell your vintage sports cards can be challenging.  You can try to do it yourself but it's often time intensive.
If you've inherited a collection, are a long-time collector ready to sell or you've made a 'garage sale find', it's worth checking to see whether there's profit to be made.
Vintage sports cards are generally considered those manufactured before 1980.  With few exceptions, most sports card products from the mid-1980s through the early 1990s were manufactured in substantial quantities. They actually aren't worth much of anything.  On the other hand, there is a market for older cards-- and the older the better.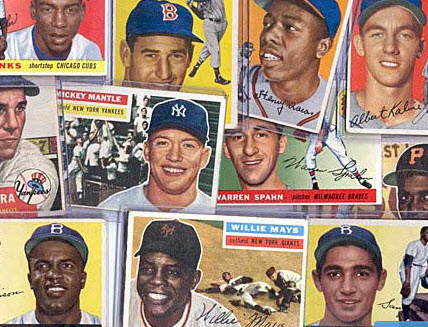 For high quality cards from 1875-1975, we can try to help you move them.  Of course, condition is everything and even your 1960s or 70s cards may not be worth much unless they're in nice shape. Even if they look great to you, little things like a slightly nicked corner, a print line or even a tiny crease can dramatically impact the value of a card.
Either way, don't expect to sell your collection for what a price guide says.  Any dealer will need to leave room for profit. Also know that few cards trade at the book price.
Should you choose wish to list your cards online, you can try eBay's selling platform. Make sure you explain them in detail and also display pictures of some of the valuable cards.  eBay will allow as much as twelve pictures per listing, therefore make sure you take full advantage. However, keep in mind that selling on eBay can be a time consuming process and if you don't know what you have and don't describe them in terms collectors will understand, you may strike out.
Feel free to get in touch with us and using our years of experience, we'll recommend a trustworthy dealer who could possibly sell your cards via consignment  or even decide to purchase them from you outright.   When contacting us please be as specific as possible with what you have and do not forget that mantra about 'vintage only' (previously graded, popular current rookie cards may be an exception).
The market for high quality, vintage cards of Hall of Famers is especially strong so if you want to find out more about where to sell your collection, we'd highly recommend seeing if you can cash in.