Down in the friendly confines of Tampa, Florida, I'm fortunate enough to have one of the country's top card and collectible stores. By 'top,' I'm referring to both volume of sold goods on eBay pl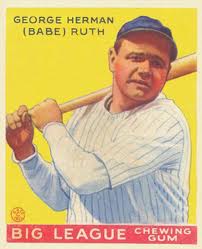 us positive feedback rating, also the incredibly knowledgeable and kind owner who runs the show. Case in point and over a seven-day period recently, I saw a Babe Ruth, Lou Gehrig and Michael Jordan rookie all come and go through its inventory.
Using these as examples and in this shop, I frequently get to speak with an array of terrific collectors both buying and selling high end, vintage product. In doing so, it's become glaringly obvious that the gap between vintage high book value and upper grade are widening by the day. For more niche products - 60s-70s O-Pee-Chee Hockey immediately comes to mind - this gap is astronomical. From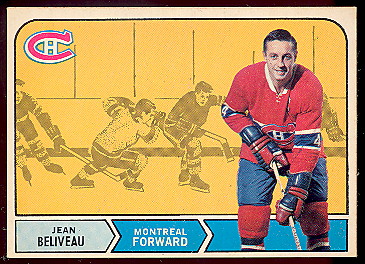 experience, anything above a 6 for a niche card is apt to demand and receive 3-4x high book, at minimum. Taking the leap into the holy grail of tobacco card hall of famers, it really does become a matter of how badly one wants it...price be damned.
Don't get me wrong: price guides should not be deemed the bible for all things supply and demand. With no disrespect to Beckett, their wild yearly fluctuations on modern, premium autographed p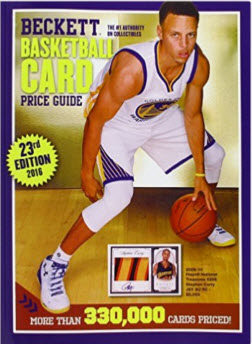 atch rookie cards can produce motion sickness. If ever there was a quote to collect by, the aforementioned store owner put it best when describing these cards: "they will never be worth more than they are right now."
In short and for modern, you're almost always buying at the highest price point for these cards, thus collecting should be for collecting's sake alone. Case in point: I'm a sucker for the cardboard of every young Knicks or Rangers players who graces the bright lights of Madison Square Garden. It therefore takes a fair bit of fiscal restraint to not get carried away in the hoopla of fandom. For these cards, price guides serve as invaluable anchors for where negotiation should begin.
For vintage, however, the rules are completely different. While numbered cards create much needed scarcity in an often flooded modern market, most vintage ones truly are scarce...let alone without creasing or damaged corners.
When the 'off-center' subgrade comes into play, you're apt to get 100 different answers from 100 different collectors on its appropriateness. Certain years and products were simply cut or printed wrong. Perfect grades for these cards therefore favor anomaly versus truest representation. Conversely, it's hard to argue against the beauty of the perfectly centered, sharpest cornered, vintage beauty with gorgeous colors and surface. Even I waver on opinion on the 'OC' label, depending on the day.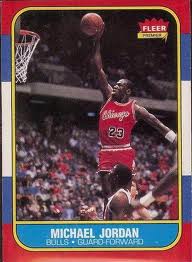 Related, no price guide can account for multiple grading companies and seeming infinite sub-grade varietals. Let alone when a specific product line (vintage Fleer basketball comes to mind) suddenly spikes in demand. Does the vintage card divide between guide and high score go too far? Grading discrepancies exist within and across companies, decisions that may cost a solid cards hundreds if not thousands of dollars. Let alone even the most astute grader can miss a counterfeit gem. Collecting vintage is not for the faint of heart.
Thus, price guides are sorely needed more than ever to control for all this chaos. Beckett, as they both grade and produce price guides, can look to its grading registry for the average condition of a graded, high end vintage card. Within a price guide, this should be reflected in the lower value, the upper the most prevalent higher (but not highest) grade for this same offering. Both should take into account scarcity.
To explain: assume a Maurice Richard Parkhurst Rookie averages about a 4-4.5 in the Beckett registry. (It's both an older and condition sensitive card.) Assume higher ends rate around 6-6.5 overall. Current scarcity of these cards are considerable, thus a premium should be in place when they emerge for sale.
Scarcity could be determined on a scale of 1 to 100, where 1 is your 88 Donruss Barry Bonds, 100 a Honus Wagner T206. Have supply and demand determine scale to price increase percentage. Meaning multiply low/high grade values by its scarcity percentage. Price guides should spell out three things for these highest end vintage cards: 1) average low end value and grade, 2) average higher end value and grade, and 3) scarcity rating multiplier.
Of course, this is but one way to tackle this gap to grade challenge. Still it's hopefully a decent conversation starter to begin the journey.