"It's the shoes".
The Michael Jordan commercial years ago pointed out that star athletes are propelled even further by their shoes. In the case of NFL and MLB players, it has to be the cleats. Game-worn cleats are one area that bring collectors about as close to the game as you can get.  Jerseys are nice and make great displays but shoes worn on the field show the struggle better than just about any other type of memorabilia.  There is real validity in owning a piece of history when an MVP or Hall of Fame type player put his toes in those cleats to perform what he does best.
Game-worn shoes sometimes make news.  Marshawn Lynch caused a stir when he was going to wear gold cleats in the NFC playoffs. Unfortunately, the gold cleats weren't allowed. Imagine what those would go for in Seattle if the Seahawks had won the Super Bowl in 2015. According to ESPN, the shoes had a price tag of $1,100. Perhaps one day those shoes will be up for auction.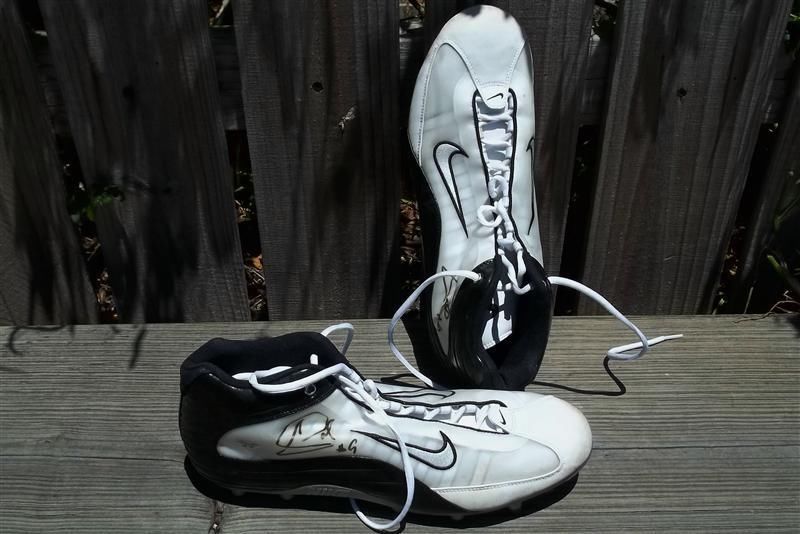 Cleats are meant to provide athletes with an advantage of grip on a dirt field. It helps incredibly fast players cut, turn and become more agile during horrid conditions. Cleats are the ultimate equalizer on a muddy field. A ton of NFL and baseball stadiums are going away from the natural surface so there may come a day where cleats are no longer utilized-which could potentially increase the value of game worn cleats in the ever changing memorabilia market.
Fans who want an actual piece of what happened on the natural grass field might opt for the athlete's game-worn cleats.  Yes, they sometimes 'smell authentic' but that can be fixed.
The value of game-worn cleats varies widely.  Pairs worn by Mike Trout and Pete Rose sold at auction in early 2015 for over $2,000 but a neat pair of 1930s era New York Giants high tops donned by Ken Strong sold for $573--a bargain, really, when you consider the history behind them.  Eight pairs of 1970s-2000s Philadelphia Phillies cleats sold for just $227 at auction in 2015.
You can find a lot of game-used cleats for sale on eBay. The cleats with autographs typically command more money as expected.  Cleats without a signature aren't completely outrageous depending on the MLB or NFL player you'd elect to pursue.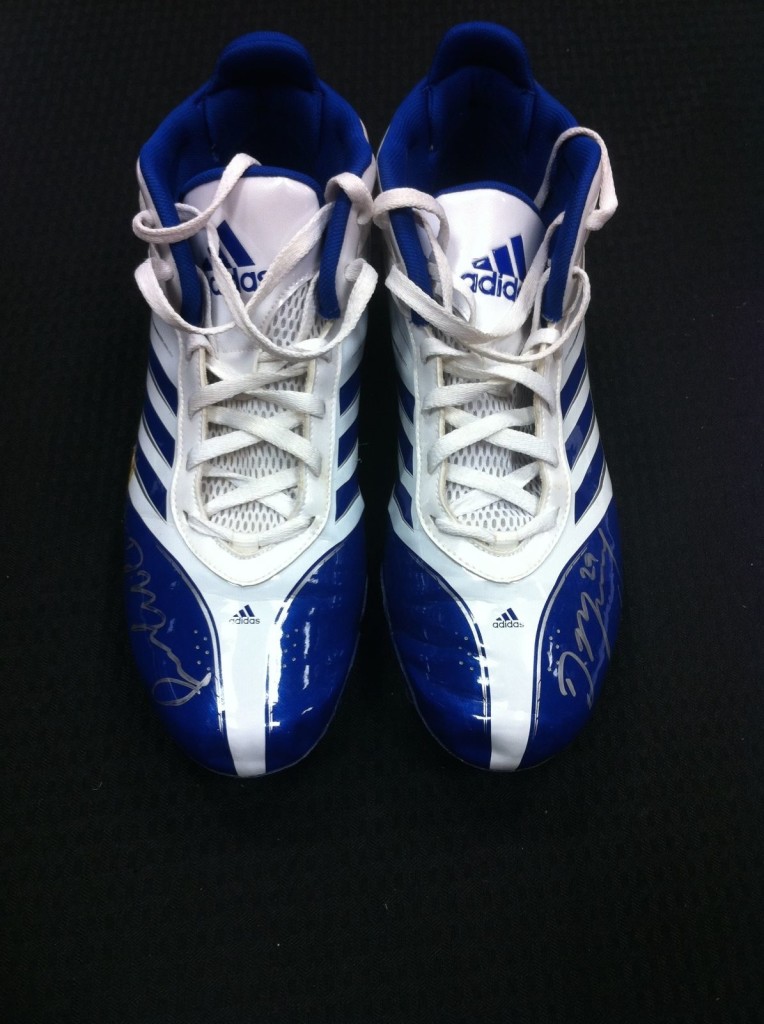 There are cleats for tons of up and coming players that are signed and unsigned. Much like the card collecting industry, it's a gamble as to which player can pan out but  can also find NFL game-used cleats from retired Hall of Famer players like Jerry Rice, Brett Favre and Troy Aikman.
Some current players like Carson Palmer have game worn cleats  for a reasonable price.  Palmer, who starred for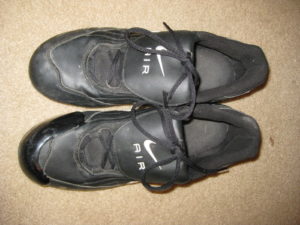 Cincinnati before heading to Oakland and now Arizona, is an NFL veteran who still has a few miles left in the tank.
MLB fans searching for game used cleats can find many Hall of Fame players. Tom Glavine, who gave up his hockey shoes to pursue baseball cleats, is a Hall of Famer who signed several pairs of cleats available these days from a very reputable seller on eBay. The lefty who starred mostly with the Atlanta Braves is still one of the favorite players in Georgia. His size #10 shoes come with an autograph on each in silver.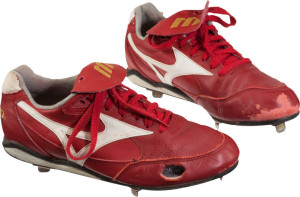 As with any sports memorabilia, it's best to perform your due diligence before purchasing.  Don't buy unless you feel comfortable with the purchase.  A good seller will provide some kind of authenticity for the shoes and be glad to tell you what they know about how they were acquired and when they were worn.  If no 'paperwork' is available from a company like MEARS Authentication, don't be afraid to reach out to the seller with questions.
Ideally, there's a photo of the player wearing the shoes or some sort of online proof that he originally made them available or they were purchased from a team authentics store. Again, however, it may not be possible to track the provenance of older game-worn cleats which were often just quietly handed over to a collector or charity auction.  Sometimes, players will add their autograph and a phrase indicating game use.  While not foolproof, it's a good indicator the item is real because if a player finds out someone is forging his memorabilia, they will not react kindly.
Game used cleats may be one of the closest things to putting the fan on the field with the athlete. You can showcase the cleats in a trophy box and it would certainly set your collection apart. Or it could just be crown jewel if you happen to grab the cleats of your favorite player.  Click here to see game-used cleats and shoes on eBay.