With brick-and-mortar stores becoming obsolete, much of the sports memorabilia industry has gone electronic-- on the internet.  Several top autograph websites have emerged, offering a mix of information for collectors or those who want to start collecting and autographs for sale.
Originally created at the peak of the junk wax era, Professional Sports Authenticator (PSA)
was among  the first card grading outlets and advertised their mail-in  grading services at card shows across the country. Now, not only are they the top third party authenticator, but their website also gives values for graded cards as well as autographed memorabilia.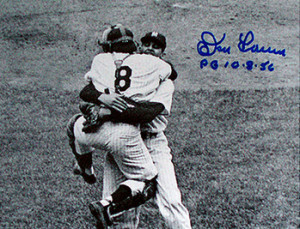 Autographs authenticated by PSA may include a hologram or a full letter of authenticity, depending on the service level selected. PSA is considered one of the most reputable authentication options for those looking for a third party opinion. Prices vary depending on the subject.
James Spence Authentication, often shortened to JSA, is another industry veteran. Their website helps visitors decide whether to get their autographs authenticated and gives advice in the search for authentic autographs. There are a few different options for their mail-in services including a letter of authentication, a certificate of authenticity or a sticker authenticating the autograph for lower end items in high quantities.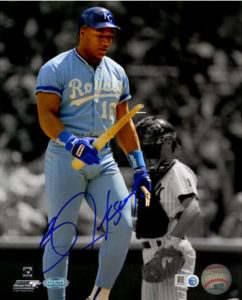 Jim Stinson of Stinson Sports is a well-respected industry veteran who offers a quick opinion service and is very knowledgeable in the field.
Autograph Magazine Live is a website for collectors who want to exchange information and ideas or learn about collecting all types of autographs.  Athletes actors, politician and anyone whose signature is worth something, they will give you advice on how to collect it. Specifically, their website helps collectors avoid buying forged autographs, offers autograph-related news and info on who the best in person autograph signers are based on the experiences of its members.. Giving out advice of how to collect in person, this website is a must view for all autograph collectors.
If you're looking to purchase autographs online, be sure to look for proper authentication.  You can find thousands of items listed on eBay and Amazon.com.
Steiner Sports is one of the largest sports memorabilia sites in the world, with thousands of autographs for sale on photos, balls, jerseys and other items. While their selection is rather pricey, they do offer quite a bit of variety and higher-end items, especially game used memorabilia. Their exclusive autograph deals with a number of players gives them leverage in the memorabilia industry, especially given that Derek Jeter is included on that list. When looking for top notch New York Yankees memorabilia, there is no one who comes close to Steiner.  You'll get 20% off at Steiner Sports with code SPORTS20.
SportsMemorabilia.com is another website with a huge selection and prices that are relatively low compared to others, but be sure to look for PSA authenticated pieces amid their thousands of listings.
To get more information on the autograph industry, AuthenticAutographedSports.com and Signature Baseballs, a site focused on autographed baseballs,  are worth a look. Both sites help collectors decide who is worth buying, how to go about collecting autographs, how to store signed items and anything else autograph related.